Entangled Author Tag with Michelle Diener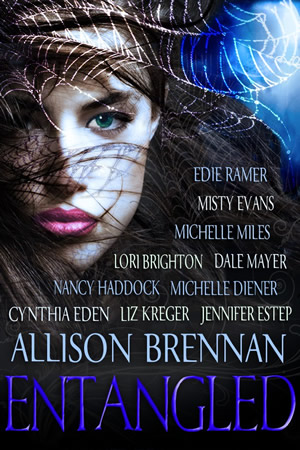 Hello Readers
I am Michelle Diener, one of the authors of the ENTANGLED e-book anthology, a collection of paranormal stories set around Halloween, for which all proceeds go to the Breast Cancer Research Foundation.
I am excited to be working on this project because giving back to charity, and such a great charity at that, through my writing, is a real thrill for me. I love the generosity of spirit that inspired this anthology, and the generosity of everyone who contributed to it. I am definitely proud to be part of such a great project.
Cancer, although not just breast cancer, has affected close friends and family, and I would love for scientists and doctors to find a cure for this disease. I love being able to contribute to that, in whatever way I can.
I also love that I got to write in a completely different genre for my contribution to this anthology. I usually write historical fiction, and my Tudor-set suspense series (http://www.michellediener.com/books/ ) is published by Simon & Schuster imprint Gallery Books. It was a lot of fun to dive into the world of a contemporary paranormal after the heavy research I do for my historical fiction.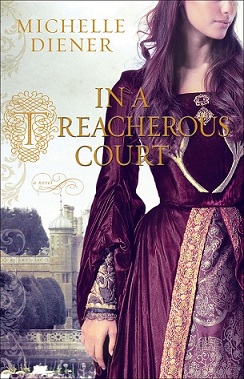 One of the most exciting parts for me was getting to be in a book with Cynthia Eden (http://www.cynthiaeden.com)! Cynthia and I 'met' through our respective blogs, way back when she had just started to get published, and I was still working my way through the unpublished trenches. That friendship has stood the test of a very long time, and now we are co-bloggers together at Magical Musings (http://www.magicalmusings.com). Cynthia's books are what made me into a paranormal fiction fan. I have a real love of werewolves thanks to her!
Hear from Cynthia Eden here – Love to Read for Fun – tomorrow
Read more about my contribution to the Entangled Anthology here: http://www.michellediener.com/entangled/
For an excerpt of my contribution to the anthology, BREAKING OUT, you can go here: http://www.michellediener.com/entangled/entangled-excerpt-of-breaking-out/
For more information about me and my books, please visit me at: http://www.michellediener.com/